The Japanese Denim culture is booming in Thailand.
**past issue → [Denim culture in Thailand]
Thailand is very hot and humid in all of the year,
so everybody feel strange and surprise the situation
about booming in thailand what is  heavy oz denim and skinny pattern Jeans.
I live in Thailand now, and I love jeans very much, but,,,
Very tough to wear heavy and skinny jeans…
Simply, one word…  " uncomfortable".
I can see in the city  many young guys start to wear those kind of jeans,
increasing day by day.
Truth of the fashion is…  ignore the comfort.
That's right.
But today,
I could see there is new culture in Thailand.
It is heavy leather boots.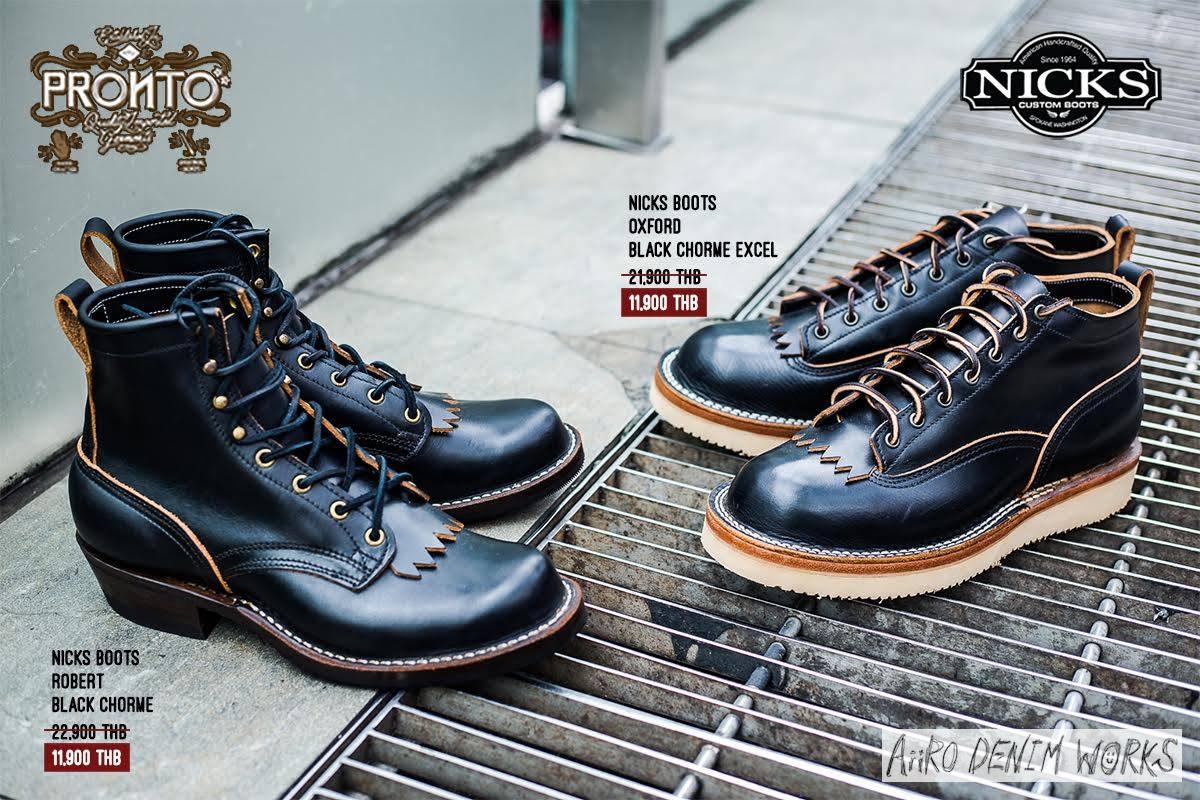 Start to boom the boots culture.
Pronto Denim, it is chain shop of denim in Thailand,
has many kind of Red wing , Whites, etc…
and they are starting repairs service in their shop counter now.
They are serious.
Serious to expand boots culture in Thailand.
It seems has no common sense,
because humid and hot in Thailand,
and also, there is a sudden rain, too.
It is not good environment for leather boots as you know.
But,  fashion has nothing to do with the matter.
Boots is cool.
That's why, it is natural to expand  the culture  as same as Jeans.
We will be able to see many boots style guys in Thailand in nearly day.