My favorite denim shirt had been broken…
It is by Real McCoy's.
I love the quality of denim, steel concha button,
and the shape.  It has a beautiful pattern.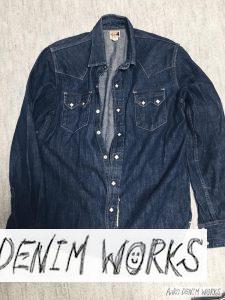 One day, the front side has suddenly split…
I didn't make any damaged, no any scratched,
Why broken!!!???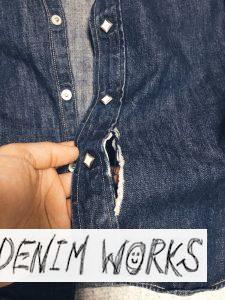 Look in the side of button.
The end of denim come loose, because
it is stitched near the end too much.
It is the imperfect product, isn't it?
… No way,
I ask denim repair shop for fix that.
It is denim repairs shop in Tokyo.
I haven't been there, because they can get the order by mail with pic.
This time,
I got the repaired products only 1 week after I send email for order!
So quick action…
Like that.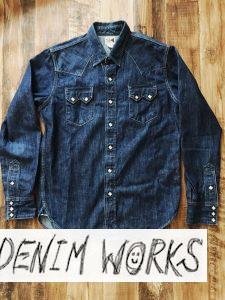 We cannot see easily the scar of repair.
Um,
My favorite one come back!
Thank you for your quick action!
You can see many repair history by then in their HP.
Please visit if you have interesting for that.
We have not many opportunity about denim repair.
So it is difficult to compare the repair shop.
If you have any recommend,
please share with us.
Thanks for your visit.