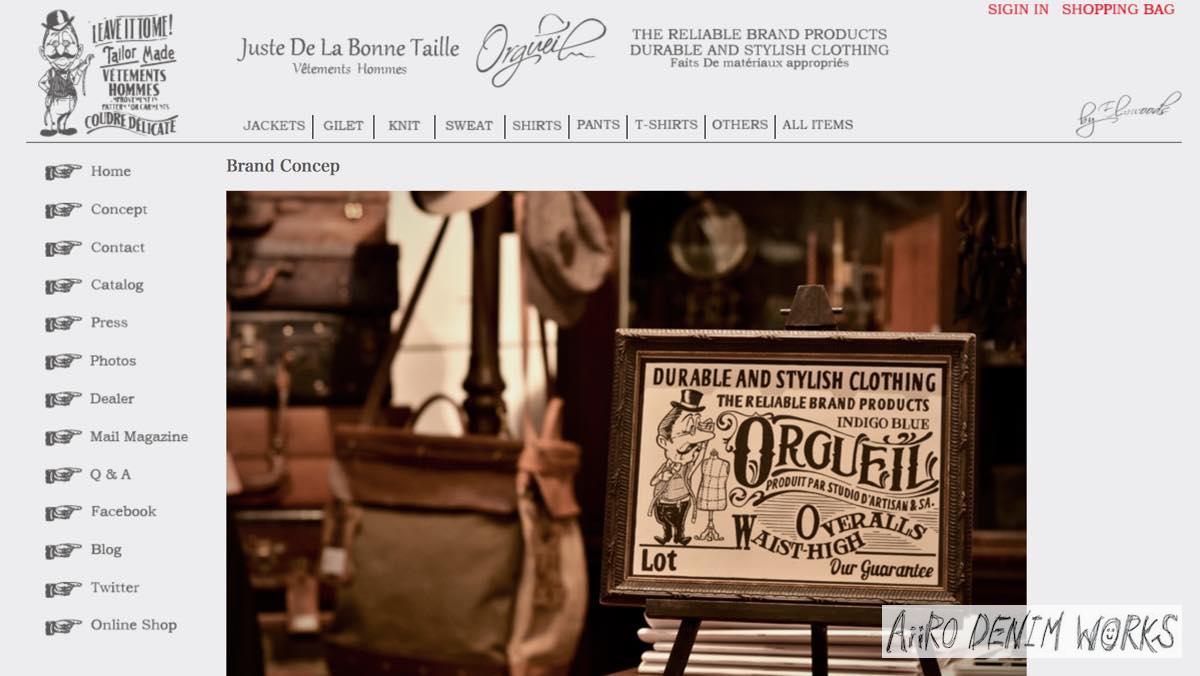 I haven't know well about this brand, which is planning by STUDIO D'ARTISAN.
It is like a HELLER'S CAFE planning by WARE HOUSE.
They are using many curved cut in their pattern.
Feeling is original, authentic and warm.
The product image is more free  HELLER'S CAFE
because HELLER'S CAFE is based on actual archive wear.
The Orgueil have really nice product, original and very high knowledge about the production.
It is hard to produce by normal brand.
I have seen many brand in overseas about denim and American casual brand
produced except Japanese,
but there product is far inferior in quality…
I can say, the Japanese factory and brand production skill is higher in the world.
(of course,  not all…)
I can see many hipster style in the world now, especially among Euro people.
The Orgueil has been matched in this movement.
The  market of just replicate jeans become shrink than before.
I hope Japanese brand which have a good technique for production
expand to make this kind of original direction brand as the Orgueil.
It is one of  way to be noise in the Jeans culture for expanding the Jeans market.