Hello, this is Indy from AiiRO DENIM WORKS.
I will report my own jeans fading  , "Momotaro Jeans Dotan Label" slim tapered.
I wear 2 years, around 300 days, washing 24 time around now.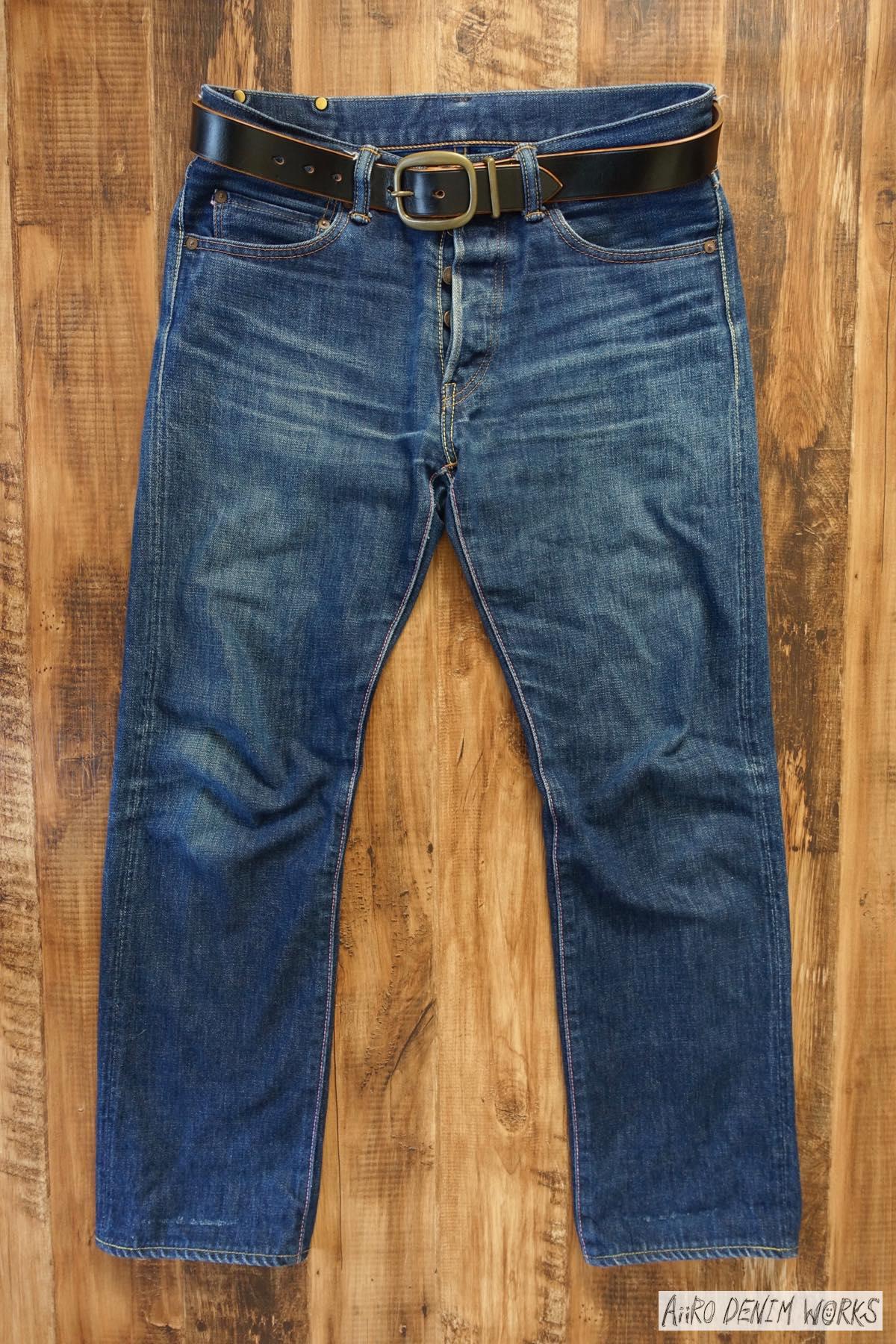 Momotaro "Dotan Lavel" is different from other Momotaro Jeans line,
it has a blue color denim  (little bit like a greener than other line).
You can see the fading line around wast part.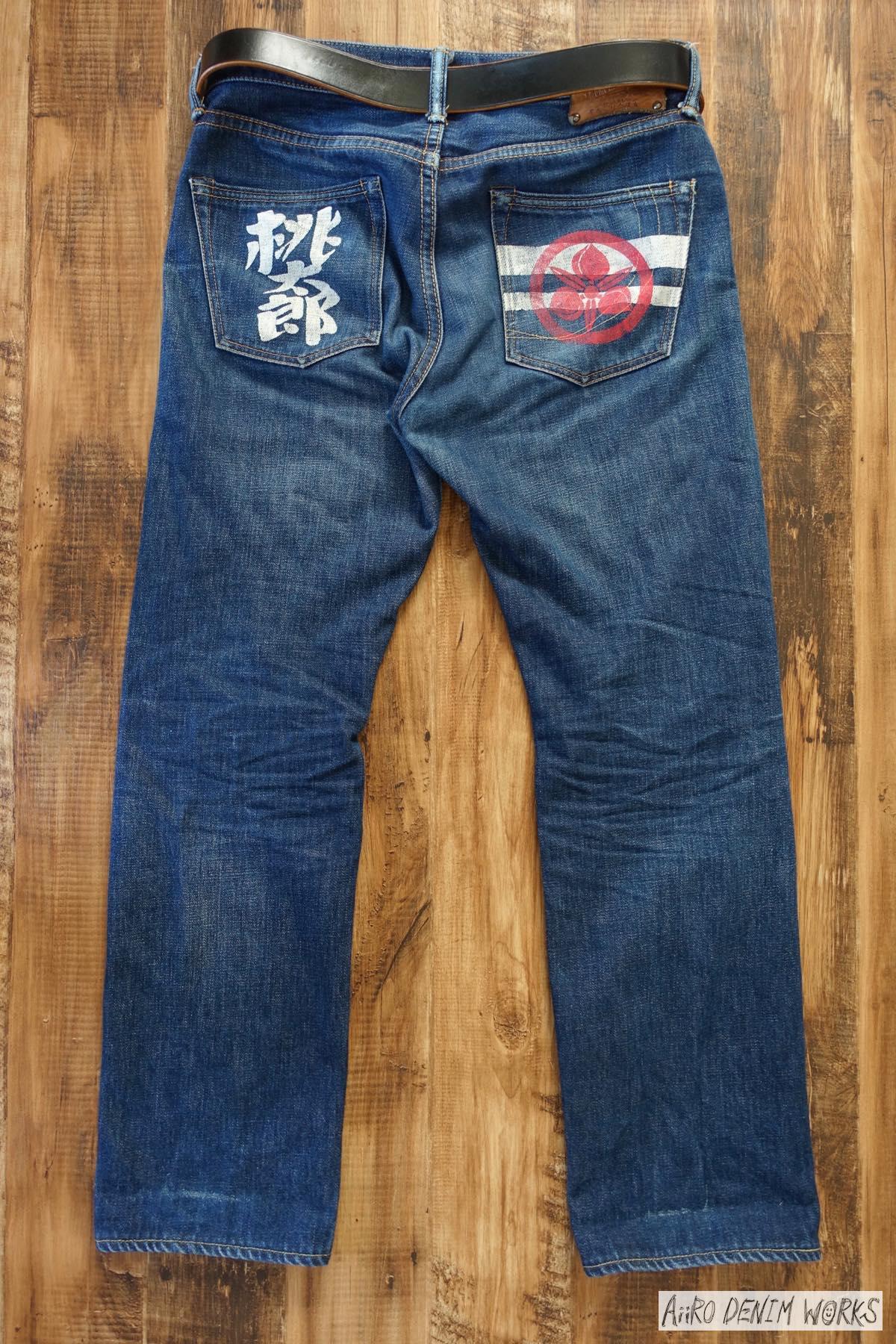 Back style.
You can see packering on the hip line.
Actually, I prefer more detailed packering style 🙂
I put Momotaro paint as you can see
when I bought in their direct shop in Tokyo.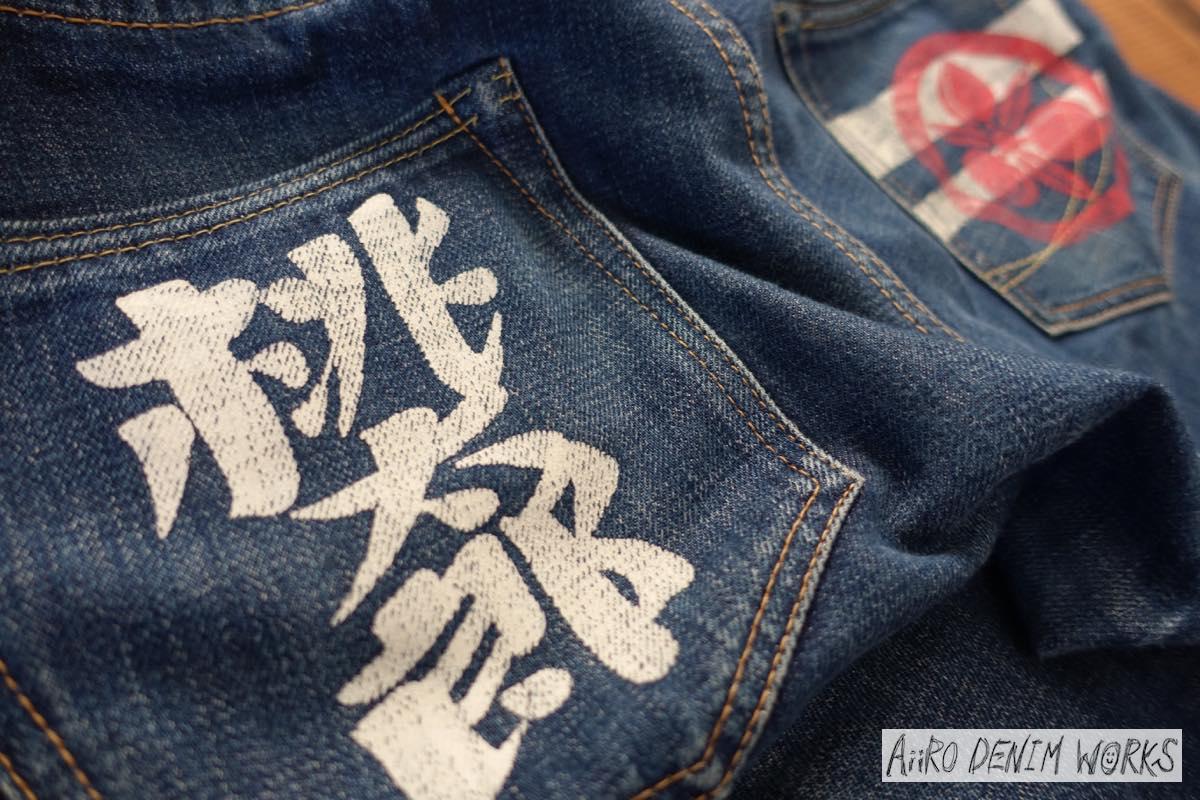 I usually stay in overseas, not in Japan.
This "Kanji" motif is good for my identity in western country.
"桃太郎" is means  "Momotaro" in the picture.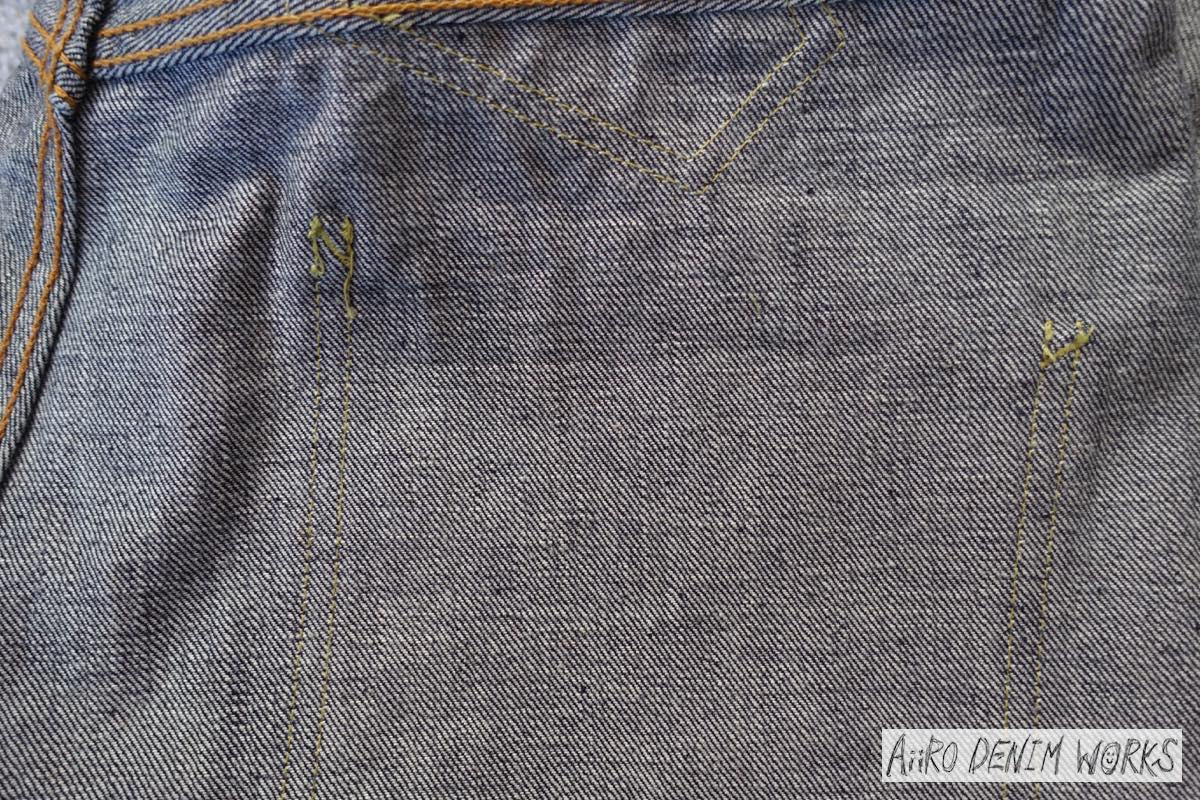 It is back of denim.
We can see thread line.
It is caused about vertical fading line on the denim.
This denim is used in Zimbabwe cotton.
The feeling is very smooth and silky.
Actually, it is not my favorite feeling,
because I love more dry and rough feeling when I wear.
Fading is natural, it is good and high quality.
Takes for a long time for fading, means the well dyed denim.
I will report when the fading is progressed.